News
---

Join our Board!
Looking to serve as a board member for AWBLA? Complete the application via the provided link to begin the process! We look forward to hearing from you!
Mon Aug 31 12:00 PM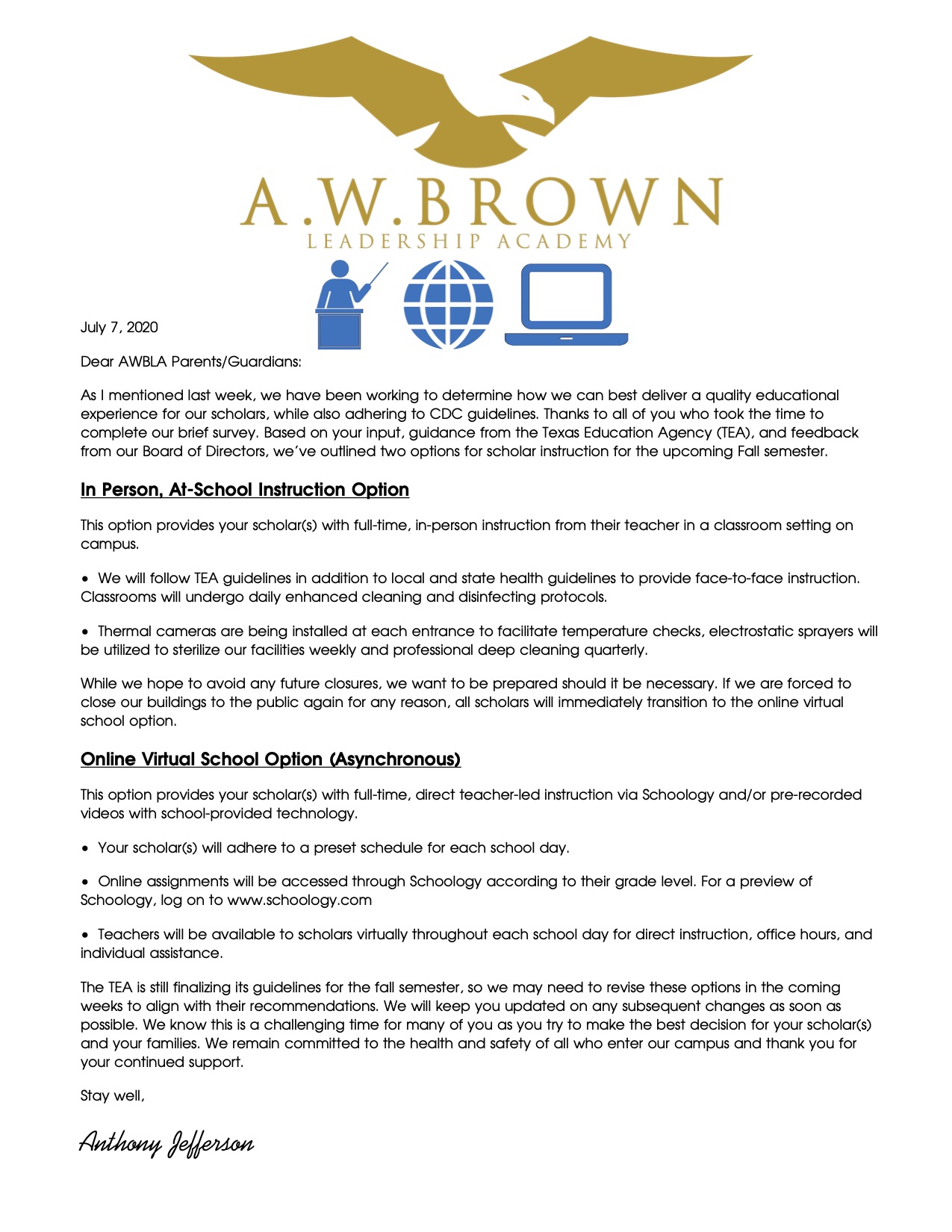 Fall Instruction Options Letter
Letter informing parents of the learning options for the upcoming 2020-21 Fall Semester in response to COVID-19.
Tue Jul 07 07:19 PM