A.W. Brown Athletics & Extracurricular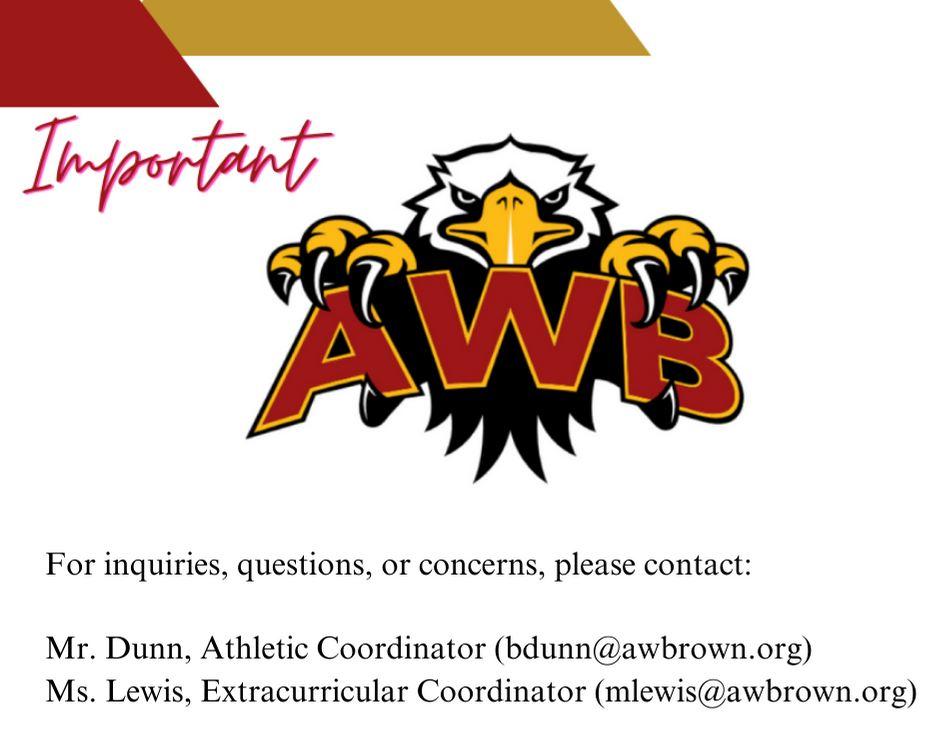 ATHLETICS DEPARTMENT

The Athletics Department is committed to making athletics an integral part of the total educational programs. Athletics provides one of the finest ways by which today's youth can develop into responsible men and women. It teaches fair play, sportsmanship, understanding, appreciation of teamwork, and the fact that hard work leads to success.

Currently, A.W. Brown has approximately 25 Athletic and Extracurricular organizations. Under the leadership of Athletic Director Sarah Green, the staff of 40 includes coaches, and support personnel to provide the guidance necessary to administer this successful program.

Programs offered for AWBLA scholars include football (seventh & eighth grade), basketball, volleyball, track, baseball, golf, swimming, choir, art, elementary & middle school cheer, girl scouts, boy scouts, c.a.r.e. mentoring, girls to women, precious pearls, band, drill team and computer coding.


A.W. Brown competes in the Texas Charter School League (TCSAAL).